It's Wednesday, May 29,2019 Let's start here.
1. Roe's future
The Supreme Court on Tuesday maintained an Indiana law needing fetal remains be buried or cremated but decreased to review a lower court ruling that blocked a ban on abortions inspired by race, sex, or special needs of the fetus.
Although the court's choice keeps abortion off the docket for the next term, it signifies a path forward for how the justices will deal with cases that challenge the scope of Roe v. Wade, according to New york city University School of Law teacher Melissa Murray.
" They have not overthrown Roe, they haven't taken a case that will overrule Roe, but … they've continued to chip away at the abortion right, making it more pricey, presenting more constraints," she informs "Start Here.".
2. Tornado tech
An outbreak of twisters is approaching its 13 th consecutive day, leaving paths of destruction throughout a number of states.
Communities in Ohio are tidying up after twisters tore through the area on Monday night, flattening homes and services. On Tuesday night, a huge twister swirled through Kansas City, Kansas, and New York City and parts of northern New Jersey were released twister warnings
In spite of the ongoing outbreak and destruction for millions of Americans, the variety of deaths connected to the severe weather has actually been relatively low as developments in innovation offer those impacted adequate time to take shelter, according to ABC News Chief Meteorologist Ginger Zee: "Everyone has a smartphone and a method to tape-record it. We see every tornado– in fact, we see every twister from every angle."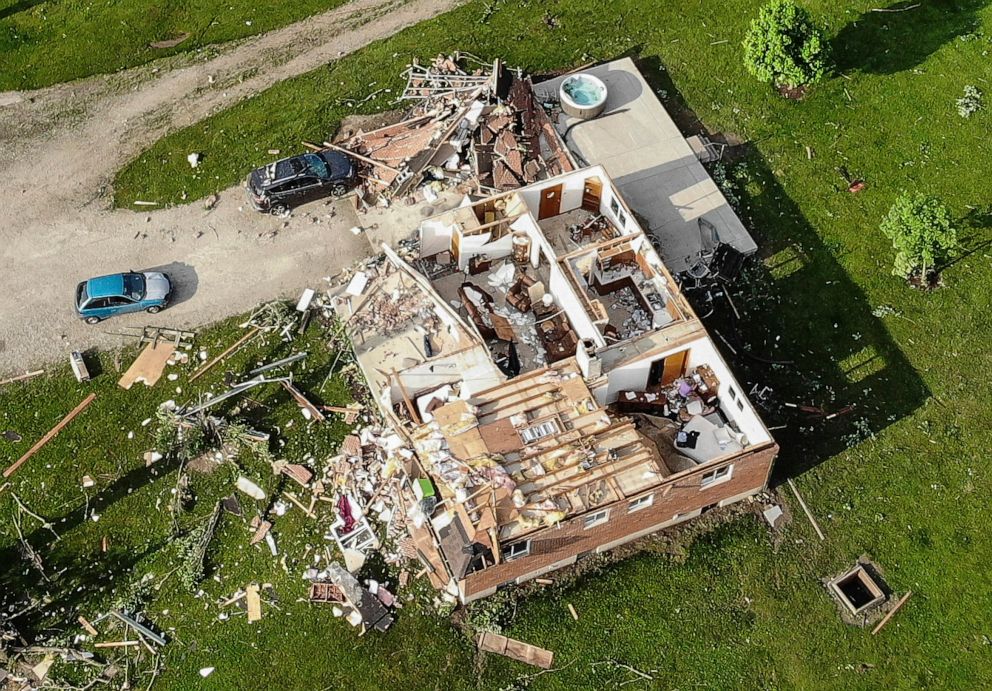 3. Trump and Biden
A war of words continues in between former Vice President Joe Biden and President Donald Trump over an insult directed at the Democratic governmental candidate by North Korea's Kim Jong Un.
Biden's project on Tuesday blasted Trump for supporting Kim's attack on him as a "low IQ" individual, calling the criticism "beneath the self-respect of the office," and Trump later on doubled down on the attacks on Twitter.
The backward and forward continues a pattern of Trump raising Biden in the 2020 discussion, despite the fact that his aides view the former vice president as a hard opposition, ABC News Political Director Rick Klein states on the podcast.
" We have to do with a month far from the very first debate," Klein informs us, "no one has actually developed anything yet, and it does seem like President Trump is doing his best to put Joe Biden as the presumptive front-runner."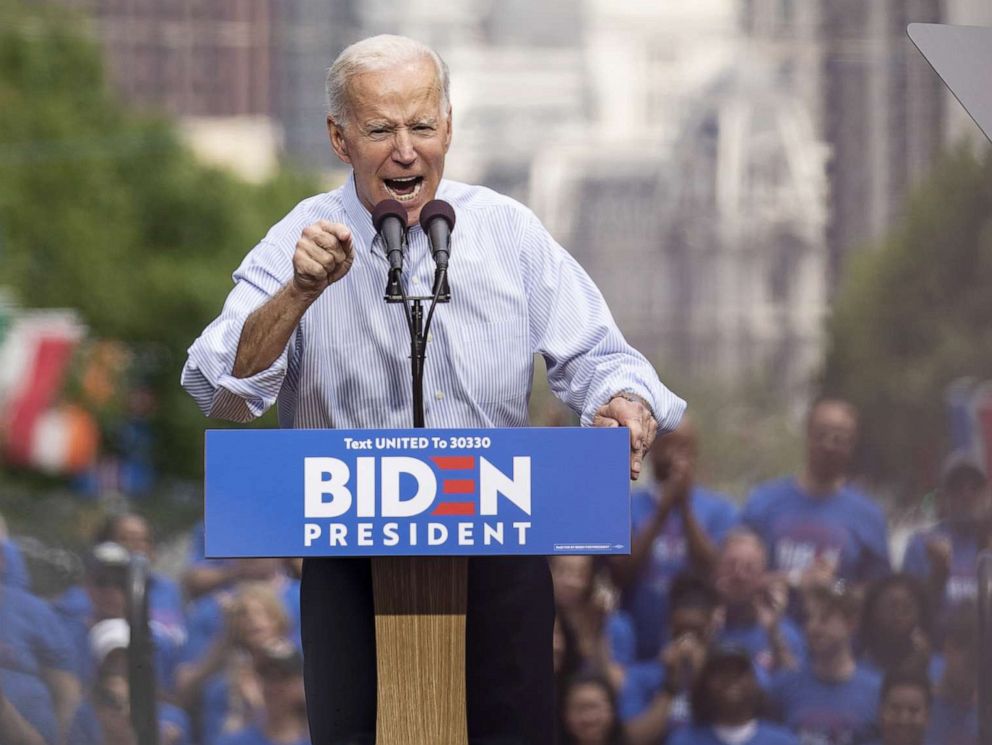 4. Opioids on trial
Johnson & Johnson is implicated of sustaining the nation's opioid crisis in a trial that could set a precedent for opioid claims against drug makers.
Oklahoma Chief Law Officer Mike Hunter alleges that Johnson & Johnson utilized misleading marketing to downplay the dangers of opioids and overemphasize their advantages.
The drugmaker's subsidiary, Jenssen Pharmaceuticals, stated in a statement, "The claims made against our company are unwarranted and dubious. In reality, since 2008, our opioid medications have represented less than one percent of the U.S. market for this class of medications (consisting of generics).".
Lots of states with their own litigation against drugmakers are considering the trial, according to ABC News' Aaron Katersky: "Everybody wishes to know what evidence there is, what evidence will be permitted, and so in numerous methods what happens in Oklahoma might determine what takes place across the nation with these opioid cases.".
" Start Here," ABC News' flagship podcast, offers a straightforward look at the day's leading stories in 20 minutes. Listen for complimentary every weekday on Apple Podcasts, Google Podcasts, iHeartRadio, Spotify, Stitcher, TuneIn or the ABC News app Follow @StartHereABC on Twitter, Facebook and Instagram for exclusive material and reveal updates.
In Other Places:
' Lack Of Experience': Great deals of individuals are dying this year climbing the world's highest mountain
Not all heroes wear capes: The teenager called "Egg Kid" contributes $69,000 to the Christchurch Foundation
From our pals at FiveThirtyEight:
NBA headbands are a thing once again: We're shocked, too
Doff your cap:
Taylor Swift is known for speaking her mind and calling out what she feels stinks, which is precisely what she did during a current interview with German news outlet Deutsche Presse-Agentur.
When the recruiter raised that the vocalist is turning 30 soon and asked if she would like "to be a mom at some point, to have kids," Swift had a company reaction.
" I don't truly think men are asked that concern when they turn 30, so I'm not going to respond to that now," she informed the outlet, according to a translation. "Turning 30 seems like … I hear people state that when you're in your 30 s, you do not have as much stress and anxiety in your life as in your 20 s, and I can comment on that observation by stating that when we are in our 20 s, we're seeking to acquire experience, try things out, fail, make mistakes."