Forbes magazine takes a turn and gives Kendall Jenner the number one spot in the ranking of the best-paid models of 2017.
Kendall Jenner is the best-paid model in the world in 2017, the profits of the top model totaling 22 million dollars this year, according to Forbes magazine.
Kendall Jenner: The best-paid model of the year

The position of the best-paid model in the world has been taken to date by Gisele Bündchen, here you can see her best looks, and that's how she had been for 15 years, now the young model takes her place. Kendall Jenner, who is addicted to practical and beautiful hairstyles, has thus left Gisele Bündchen out of first place for the first time since 2002, (quietly, she remains in second place) thus becoming the most profitable model of the fashion industry.
Although it is relatively new in the world of fashion couture, it is only 22 years old, even more so if we compare it with the already veteran Giselle, who is 37 years old, Kendall Jenner, (this is her exercise routine), the Kim Kardashian-West's stepsister has left the fashion industry open-mouthed once again.
 Cover of the September issue of Vogue, a privileged place in Marc Jacobs Run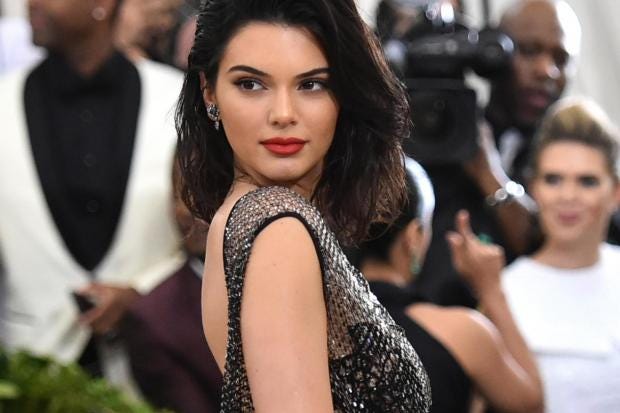 As reported by Forbes magazine, the profits of the young model amount to a total of 22 million dollars this year; an income that is largely due to collaborations with brands such as Estee Lauder, La Perla, and Adidas, in addition to its Kendall + Kylie clothing line that it shares with its sister. Jenner's earnings also come from the popular television reality of his family life and the amount he receives through the social media support of its more than 85 million followers.
Cover of the September issue of Vogue, a privileged place in Marc Jacobs Runway, an image of Estee Lauder … And so many more milestones that add to the curriculum of the young top. 2017 is an excellent year for Jenner if we ignore the announcement he made for Pepsi earlier this year.
But the thing is not focused only on her, according to Forbes: " This year's list is dominated by Insta-girls, including the famous sisters of Bella and Gigi Hadid ". Gigi is in a higher position than Bella. One has earned 9.6 million dollars a year and the other 6 million is not bad, right?
Who else is on the list of the highest paid tops of the year? Well, Chrissy Teigen, here you have your best looks, third, in the fourth place we have Adriana Lima and following in this order is Gigi Hadid, Rosie Huntington-Whitley, Karlie Kloss, Liu Wen, Bella Hadid and Ashley Graham in the number 10.
https://www.instagram.com/p/BZYl4w2D7X8/