Showing off his talent for making spoilers, the actor who plays the Hulk in the latest Marvel films revealed "accidentally" details about the upcoming film.
It is not a mystery that during the last installments of the Marvel films, co-ownership has been a very important issue.
However, many times this is not fulfilled.
Several times, different actors have accidentally or intentionally revealed details of upcoming deliveries. Known is the case of Tom Holland, who usually bring news about films that are not yet released.
But Mark Ruffalo does not lose footprint.
It turns out that the actor who plays " Hulk " is in the eye of the news product of the revelation he made in " The Tonight Show " with Jimmy Fallon.
Is that Ruffalo could not stand and released two details of the next installment of " Avengers ", which is eagerly awaited product of ESE FINAL in "Avengers: Infinity War".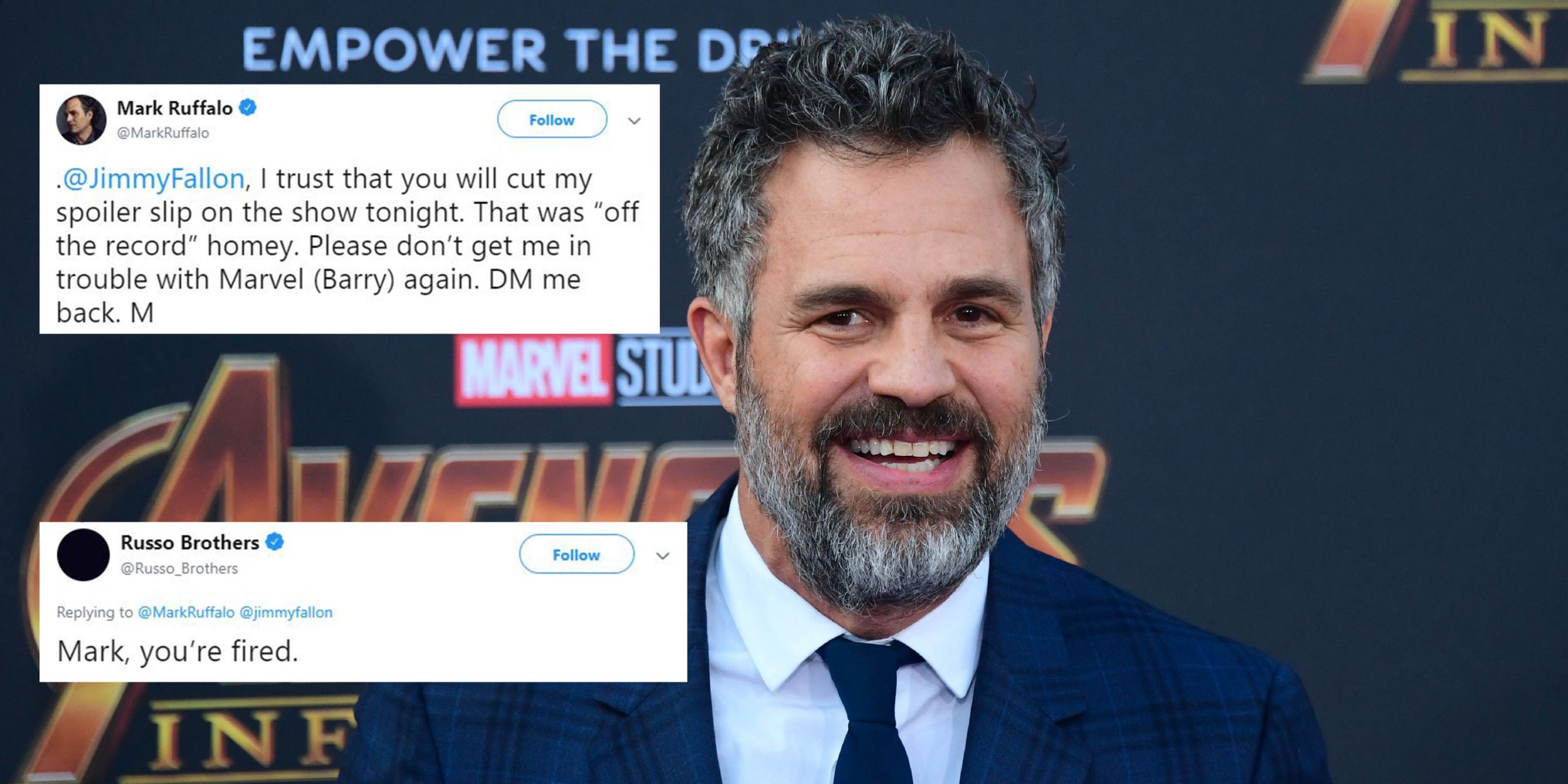 Fallon, on the one hand, asked him if "you can talk about it or you're going to get into trouble", to which the actor replied: "In a way, in the past … maybe I made that mistake, on some spoiler (…) Well, basically I ruined the end of ' Avengers: Infinity War. "
However, despite taking that into account, the actor explained that the next installment of "The Avengers" would be called "Annihilation" or "Aniquilación", in Spanish.
Not content with that, and at the insistence of the public, he also revealed that Hulk would make a great appearance in the next movie.
On the other hand, after the revelations given in the program, the contingency was transferred to social networks, where it was the same Mark Ruffalo who asked Jimmy Fallon to cut certain passages of the episode or could in trouble with Marvel.
" I'm confident you'll cut my spoiler on tonight's show. that was 'unofficial '. Please, do not get me in trouble with Marvel again, "he wrote.
@JimmyFallon, I trust that you will cut my spoiler slip on the show tonight. That was "off the record" homey. Please do not get me in trouble with Marvel (Barry) again. DM I back.

– Mark Ruffalo (@MarkRuffalo) October 5, 2018
However, the answer came from the Russo brothers, who only responded: " Mark, you're fired ."
Mark, you're fired.

– Russo Brothers (@Russo_Brothers) October 6, 2018
Or it is one of the best trolleys of Marvel and Disney or, indeed, Ruffalo is hopeless. For now, fans expect the release of " Captain Marvel ", where you could project some news for the next installment of "Avengers."